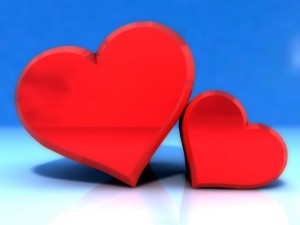 A customer evangelist is someone who loves your product or service so much that they passionately spread the word about you. Evangelists are created not only by the excellent product or service you provide, but also by the relationship they've built with you.
How do you create customer evangelists? It's simple. Make your world smaller. Think of Jimmy Stewart in, "It's a Wonderful Life." He had strong connections to the individuals and businesses in the community. Wherever you live is custom-made for that.
Do everything in such a way that you have your clients' best interests at heart, not your own. Your business will thrive and you'll feel great, too. (It also happens to be a great way to do business.)
1. Over-Deliver. Show your clients and customers that you have their best interests in mind by going above and beyond their expectations. If you are an attorney, accountant, consultant or anyone else who charges by the hour, don't charge every time your client picks up the phone or sends you an email with a quick question. The client will see that you have his best interests in mind.
2. Be a Resource. Be sure you know owners of related businesses nearby, so you can send your clients or customers to professionals with expertise outside your own. Make sure you know they do excellent work, either because you've used them yourself or known others who have. Your client will be grateful that you cared enough to put them in good hands.
3. Show Appreciation. When was the last time you thanked a client or customer for a referral by giving them a gift? A quick thank you is nice, but a gift has more meaning. Your customer has just evangelized your business. Show him how much you appreciate it.
Bottom line? Be generous. Demonstrate that you always have your clients' best interests in mind. Don't be surprised if they show their appreciation in return.